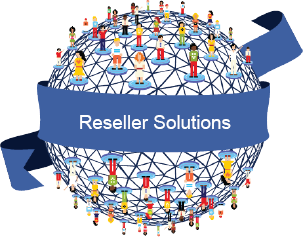 Reseller Solutions with
has exclusive access to millions of expiring and deleting names every year. With a Reseller Solutions partnership with , you can offer this extensive inventory to your customer base while also creating a new revenue stream!

See which of our exciting reseller programs suits your business best.
Backorder Service Program
With our Backorder Service Partner Program, you give your customers immediate access to 's inventory of 10 million+ domain names! Here are just a few of the benefits:
Maximize your brand via our white label solution
Fast & easy implementation
Innovative service to gain high-margin sales
Become a valued ally to your customers by giving them another tool in their domain acquisition strategy!
Partner places orders & increases bids on clients' behalf
Partner monitors auction progress online and via email alerts
Partner acquires backordered domain(s) for clients
Won domain(s) placed in partner-controlled registrar account
Partner manages client relationship, billing and fulfillment of won domains
So How Does it Work?
Download & make 's massive inventory available to your customer base.
Facilitate backorders, acquisitions and payment on behalf of your customers.
Adding our Backorder Service to your product mix provides you a valuable program that you can easily bundle and up-sell to your brand and business clients.
Create income through our generous revenue share on every name sold via your platform.
Affiliate Partner Program
The affiliate program is a self-contained block of HTML/JavaScript that can be dropped into any existing webpage and will allow a visitor to run a search directly from that page. Your customers can now register & backorder domain names from your own website!

Some of the benefits of the Affiliate Partner Program include:
Lightweight and customizable search widget works well on all devices that support JavaScript.
Installs in minutes!
Flexibility to place the widget anywhere on the page.
Generous revenue share on every name sold.
Provide your customers the added value of easily acquiring the domain name they need.
Let help you generate revenue from our massive inventory of domain names. To find out more about our Reseller Solutions, please email us. We look forward to working with you!