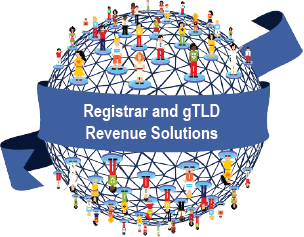 Create a New Recurring Revenue Stream by Partnering with SnapNames to Monetize Your Non-Renewed Expiring Domains!
Generate High-Margin Sales from Your Expired Domains Simply and With Zero Risk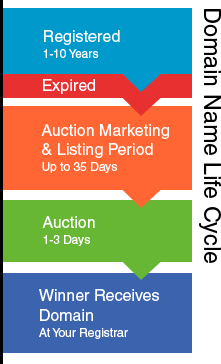 Are you currently auctioning your non-renewing Expiry Domain Names? If not, you are missing out on a valuable recurring revenue stream.

Partner with SnapNames and leverage our thriving online marketplace to turn your domains into instant incremental revenue. Set-up is quick & easy, the process is highly automated & low touch, and you gain immediate 24/7 access to SnapNames's global buyers!

We take our partnerships seriously and provide hands-on guidance to find solutions that meet your needs. In fact, we're experts! With over 15 years of experience, we pioneered the first commercially available and patented technology for backordering registered domain names.

8 of the 10 Largest Registrars in the World Trust SnapNames to Monetize their Expiry! Our Registrar partners include:







Partnerships that Perform
We are the web's domain name marketplace of choice, bringing the world global access to already-registered domains with the convenience of online and mobile access to buyers in over 130 countries.
Revenue with Zero Risk
There's nothing better than exceeding your revenue goals with minimal risk. Verisign's data shows that 25% of .com and .net domain names will not renew. Auctioning them through SnapNames provides a valuable source of revenue for your inventory.
Expert Guidance
With our fast & easy implementation, you can go live in less than two weeks. Our best-in-class tools are designed to help Registrars succeed, and our detailed reporting gives you an in-depth look at how valuable it is to be a SnapNames partner.
| | |
| --- | --- |
| | User Friendly |
| | Bid anytime anywhere with desktop and mobile interfaces |
| | Stay on top with online and email bid alerts and watch lists |
| | Proxy bidding provides automated maximum bid management |
| | Anti-snipping rules prevent missing out in the last minutes |
| | Automated fulfillment provides no hassle collections and transfers |
| | |
| --- | --- |
| | Ongoing Support |
| | Fast & easy implementation supported by SnapNames engineering team |
| | Dedicated technical support and ongoing account management |
| | SnapNames' Ops Team monitors all metrics proactively on a daily basis |
| | Detailed monthly reporting on all activity |
| | Dedicated marketing support and opportunities |